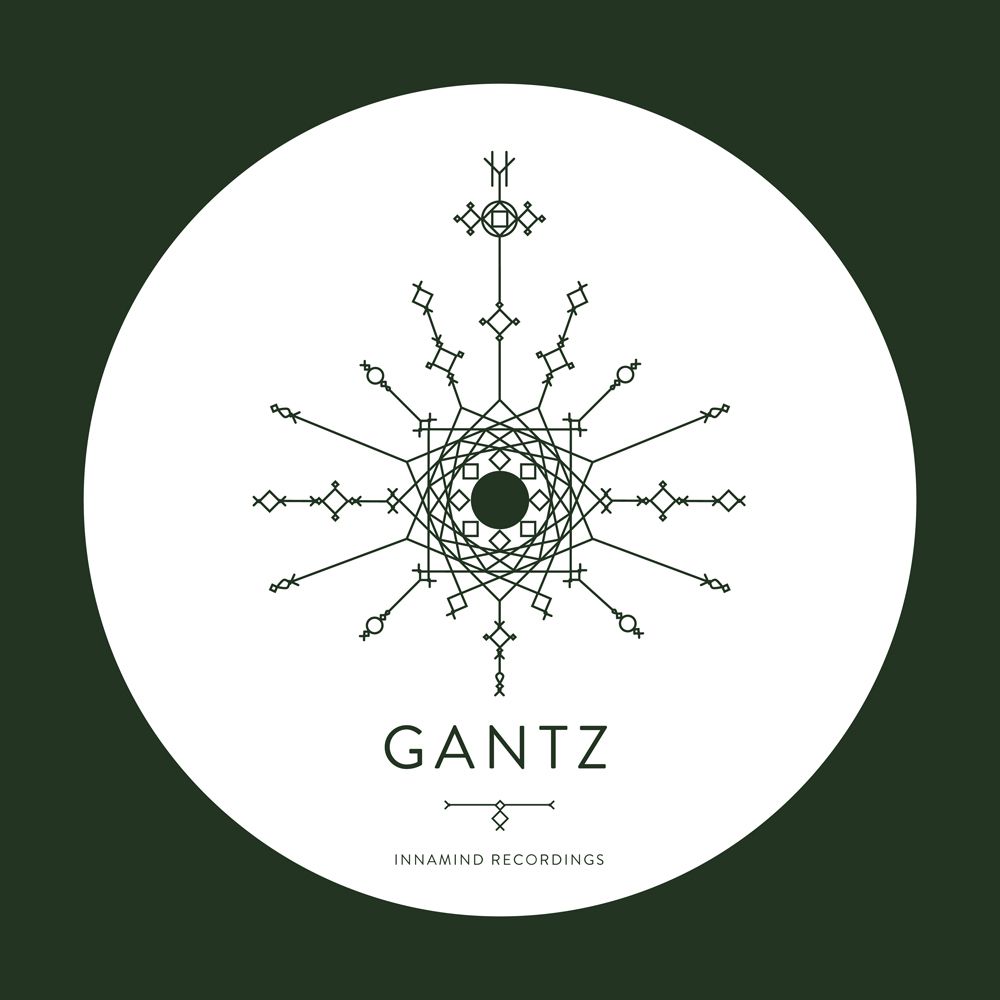 Longtime
, or even
more recent
, Hedmuk followers will no doubt be aware of our support for one of the continent's finest musical exports,
Gantz
. Those same followers will also be aware of our
long-running support of Kiwi-born label Innamind Recordings
, and so to see Gantz taking the reins for the imprint's third vinyl release serves as something of an ideal marriage of the two forces.
Following heavyweight efforts from
Perverse
and
Catacombs
, IMRV003 sees Gantz' characteristic experimental streak being drawn through the series' 140 template. '
Enso
' is hypnotic, with a pulsing low-end and bongos rolling intermittently between cut up, decaying vocals. On the flipside '
Siyam
' nods, with its intro's nostalgic synths and Bez-like shakers, to a bygone rave aesthetic before dropping into a sub workout and dragging the track straight into 21st century uncertainty with complex percs and eery atmospherics. This release undoubtedly marks a newfound confidence to Gantz' sound, and can only indicate more exciting things for the coming year.
Gantz - Enso / Siyam [IMRV003] is
set for release on the 4th of February.
W.