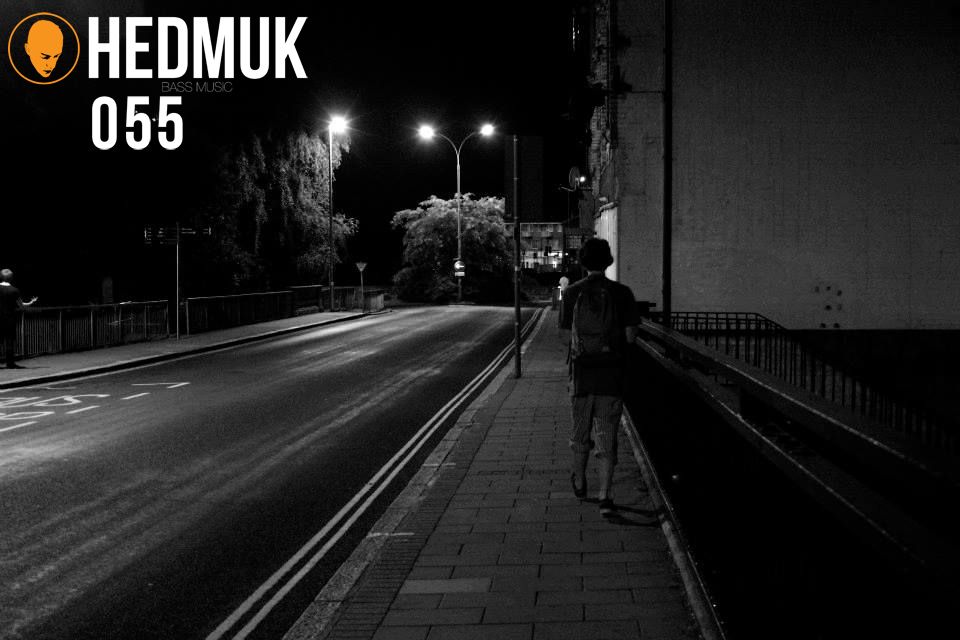 Like a very healthy cross between
Etch
and
My Nu Leng
, with a dash of Darqwan, Zed Bias and, as you'l discover below, Miles Davis thrown in for good measure
Circula
is one of the most refreshing talents we've discovered this year and the mix he's laid down for us is up there with the best in the series so far too. Merging the rude basslines and off-kilter rhythms of garage and jungle with the nascent experimentalism and swung melodic twists of jazz, the young Devon producer has already achieved a distinctive sonic watermark for himself. And it's one with a fiercely UK backbone as well as a vital understanding and appreciation of soundsystems and the creative culture which they support. It's difficult to go into it without running out of superlatives, so instead we'll just recommend you hit play on this, the latest
exclusive mix to join the series
, and just hear what the man himself has to say.
Hedmuk: To introduce yourself, what's your name, where do you hail from and how would you describe your sound?
Circula:
My name is Alfie Brooks. I come from Totnes, Devon, and I'd currently describe my sound as stripped back and raw
H: Would you describe yourself as being from a musical background? What was it that got you into making music?
C:
Yeah I'd say that my background is musical: my dad owned a record shop and plays guitar, so from a young age I became interested in music and playing music. I got into making music through things that I'd done in school, I noticed the music software that was available and got really into messing about with it. I picked up a copy of 'Magix Music Maker' and spent a lot of time on that until pretty much the end of secondary school, when I got on Logic!
H: There seems to be a notable jazz influence in your music - how do you see the expansiveness and creative openness of jazz as crossing over into electronic music, if at all?
C:
I'm glad you picked up on the Jazz influence, I love listening to it and pretty much any tunes that include a jazzy input. My dad put Miles Davis into my head from a very early age and I suppose I got the idea of fusing jazz with other genres from his work! I think that crossing dance with jazz opens up a more interesting type of dance music (although I can't say I like electro swing at all!)
(laughs).
I like to hear interesting breakdowns instead of repetitive loops, I'm hearing this in a lot of tunes from artists like
Etch
and Geode: they're a big inspiration.
H: With a move to Berlin imminent, how do you envisage the city - with such a rich electronic music heritage itself - influencing your sound? Your music has a definite 'UK' edge to it, is that something that you can see changing with your new location or will you look to maintain, and
grow from, those roots?
C:
The Berlin Techno scene is something that I can't wait to be in - I'm interested to see what happens to my style after being in there for a few years but I'm determined to keep the raw garage/jungle style that I've started for myself, and to develop it rather than lose it altogether.
H: Having just had your first vinyl release, how does it feel to see your music as a physical product? How important is it to you to be releasing music on vinyl, or are you largely unconcerned by what format the music comes on?
C:
It's wicked to hear my music on a vinyl release. It's not so much the physical product, but the sound itself. For all sorts of reasons vinyl sounds better. I can't say I'm a vinyl only kind of person, though; for one thing, buying that much wax would destroy me! In Berlin me and my mate have some 1210's so I will be looking out for a lot more wax releases. I think that digital releases are crucial because not everyone has decks and most good underground music is never pressed onto vinyl!
H: You're also a member of the Groundvibes Collective; how did you get involved with that? How important do you feel it is to be collaborating with other producers and artist, particularly if they're making music in different styles or genres to you?
C:
The Groundvibes Collective
is something that I started with a few friends In Totnes a couple of years ago now. We decided to get some speakers and have some parties and its evolved into what it is today. I think it's essential to collaborate with others as it gives me new ideas and I learn so much more about production.
H: In terms of the soundsystem aspect of Groundvibes, how do you see the role of the soundsytem with regards to today's modern clubbing environment?
C:
Totnes has a few big soundsystems now (Jenga and Toejam are some others you should check out) - the rig scene here has evolved partly because there are no good club nights around and partly because there are a lot of good producers,
Rommek
and
PulseCode
to name just two. So actually it's only very recently that our rigs have been going to any clubs at all. Groundvibes have had interest from Bristol and we will pursue that next year. We want to get involved with the club scene. A lot of clubs get really good artists and give them the worst rigs to play off, so in that sense the role of a good sound system in a club is vital for the night!
H: Take us through how you went about putting together the mix you've done for us.
C:
I wanted to play you a mix of some of the tunes I really like at the moment and a few of my own tunes. I've put a couple of tunes from Totnes producers like Fraxinus and Endlines in there to make the point about Totnes! I finished (pretty messily) with Nils Langdren Funk Unit. I tend to finish all my sets with some funk.
H: Finally, are there any forthcomings or anything else in the pipeline for people to look out for?
C:Well there is my DDWAX002 release that came out last month [
cop it here
], and I've got some releases coming out later in the year/early next year that I'm looking forward to, but it's all a bit misty. I've started a lot of collaborations with some sick producers so hopefully some of them should be popping up soon!
Download:
Circula - Hedmuk Exclusive Mix
Tracklist:
Circula - Nothing like
DJ HAUS - Cold As Ice
Circula - Seaview Gardens
Tomb Boss - Fraxinus
Wen - It's Alot
Joonipah - Noti
Circula - Rhythmic
Endlines - The Pyramids
Kamikaze Space Programme - Tuli
Circula - Heads
Hackman & Tessela - Feel Like Loving Me
Darqwan - Three Note Blue
Circula - Askin
Riffs - Threadbare (Circula Remix)
Groove Chronicles - Black Puppet
Deetah - Relax (Bump'n'Flex Mix)
Nils Langdren Funk Unit - In a Fonky Mood
W.