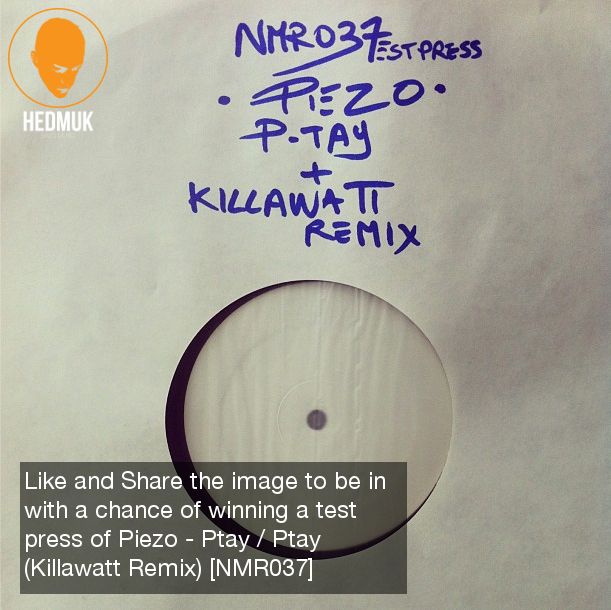 Like an Italian Ipman, the engineering and sound design behind
Piezo
's work is exemplary. This latest release, coming from the
Nomad Records
stable, is no different, 'Ptay' is dripping in atmosphere and subtle touches - a rolled crash cymbal here, distant footstep there - as it rolls on rounded kicks and progresses through reams of hand percussion and synth lines that rise into the beat before falling away just as unannounced. Cinematic is a word that is too often overused, but it works here as the track holds down its own sense of narrative structure and breaks, happily, from any standardised outlay.
Killawatt
, an ideal selection for the remix duties, flattens out the kicks to a steady pound and leaves the whole thing dripping in dread atmospherics. What's astounding, again on that note of the subtle touch, is the amount of movement generated with just light touches of hi-hat and loose snares - from static beginnings, the beat gathers a momentum that feels like it might go on forever.
To be in with a chance of bagging an early test press of the release simply head over to the
Hedmuk Facebook Page
and Like and Share the above image to be entered. The competition will end on Thursday the 12th of September, and a winner will be selected at random by an independent third party before being announced via
Facebook
and
Twitter
.
Piezo - Ptay / Ptay (Killawatt Remix) will be released on 12" on September the 16th, with a digital release to follow on the 1st of October.
W.