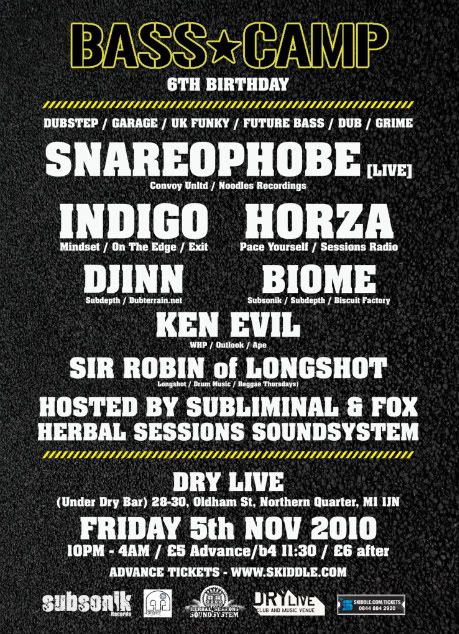 One of Manchester's seminal bass music nights, Bass Camp, celebrates it's 6th birthday this Friday. Organiser Ken-Evil has consistently delivered original and varied line-ups over the years, even giving the likes of Loefah, Skream and Pinch their Manchester debut.
Be sure to get down and support this.
To find out more about Bass Camp and it's organiser Ken-Evil check out our exclusive interview with accompanying mix here.