Razor Rekta
is a man whose solid credentials, tight skills behind the decks and, more recently, expertly-crafted productions have gained him widespread recognition. From his roots in jungle and drum & bass, to dark garage, pirate radio, the legendary
Anti Social Entertainment
crew and, more recently, his addition to
Distance
's renowned
Chestplate
family, it is possible to trace a decade-long career in music that has, at its base, a finely-tuned ear for quality. Like so many producers who have taken to making beats after first honing their DJing talents, Rekta's tunes are built with the turntable in mind: rhythms, melodies and soundscapes which exist for the sake of a groove. We tracked him down to get his thoughts on all of this, and he's also contributed the latest mix in our exclusive series.
Hedmuk: To introduce yourself, what's your name, where are you from and how would you describe your sound?
Razor Rekta:
Hi, my name's Razor Rekta, or Rekta as some know me; not really sure how I would describe my sound but I'd like to think I try to go for more than just elaborate soundscapes over beats and bass. The one thing I do try and focus on throughout is the groove as I feel ultimately 'dance' music should be kept as just that.
H: Would you describe yourself as being from a musical background, or is it something that you've picked up yourself? When did you start to produce and what was it that made you want to start making beats?
RR:
I don't really come from a music background to be honest, haven't played the piano since the age of twelve or anything
(laughs)
- I think it was just a natural progression between the early stages of collecting vinyl/DJing and working in record shops, playing on radio, playing out etc. There wasn't a defining moment where I felt that I wanted to start making beats, it just happened as most of my mates were at it and the music and radio was just something we all had in common.
I started producing around the age of about 18/19 but was more of a closet producer then, if I may say so. I started taking it more seriously over the last four or five years...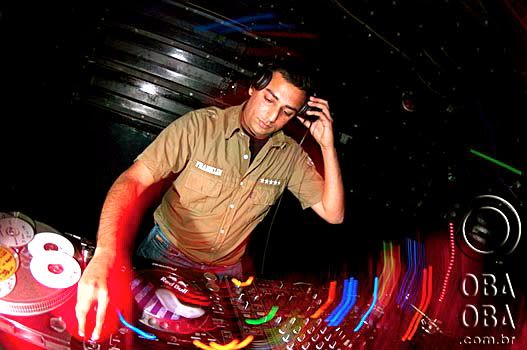 H: In progressing from garage, you seem to be transferring the all-important element of space from those original tight-stepping rhythms to your own productions: is this something you're particularly conscious of, or would you consider it to be more of a natural occurrence? How strongly, would you say, do you bear out your influences, musical or otherwise, in your own tunes?


RR: I think it's something which has been more of a natural occurrence than anything, hadn't really thought of it to be honest. I think it's just your own experiences, and where you have drawn influences from in the past: I was heavily influenced by jungle/drum 'n' bass when I was growing up, so subconsciously during the garage days my taste had already been geared towards that side anyway.
By the time garage came about, my mindframe had changed loads so was drawn to stuff that was typically out of the box; at the time playing alot of Groove Chronicles, Ray Hurley etc., which technically was still garage but definitely with a rougher edge and which I feel was pushing the boundaries as far as the 2-step sound was concerned. For me, as time went by people like El-B, Oris Jay and Zed Bias were heading towards this 'new' sound, and then Search and Destroy and SLT Mob came through; it's probably their forward thinking which was standout for me, I guess, and something I still look for whether its playing live or trying to break new ground production-wise.
H: You're perhaps best known for your work within the London-based Anti Social crew; can you tell us a bit about the origins of Anti-Social and how you've worked to push and spread what is now a well-recognised sound within the dubstep spectrum?
RR: The Anti Social movement came about just as a group of mates with similar interests really, I met Silkie and Quest around 2004 but never really sat down and planned anything as such, simply just set out to make and play good music, with garage music as a commonplace. At the time we all had different ideas and our own take on where we envisaged 'the sound' to go but collectively pushed forward, putting our individualised spin on things along the way - bringing us to where we are today.
We didn't really have much of an outlet for 'dubstep' (or dark garage/FWD music as it was known), so for me there were just other things I felt were more important than producing at the time: pushing the camp and also getting this new sound out to a wider audience. Being from West London, I felt there was alot more work to be done; the foundation had already been set in Croydon, but we didn't really have that so it was just like trying to break our own genre where we lived - hence why we started our own radio station at the time, React FM.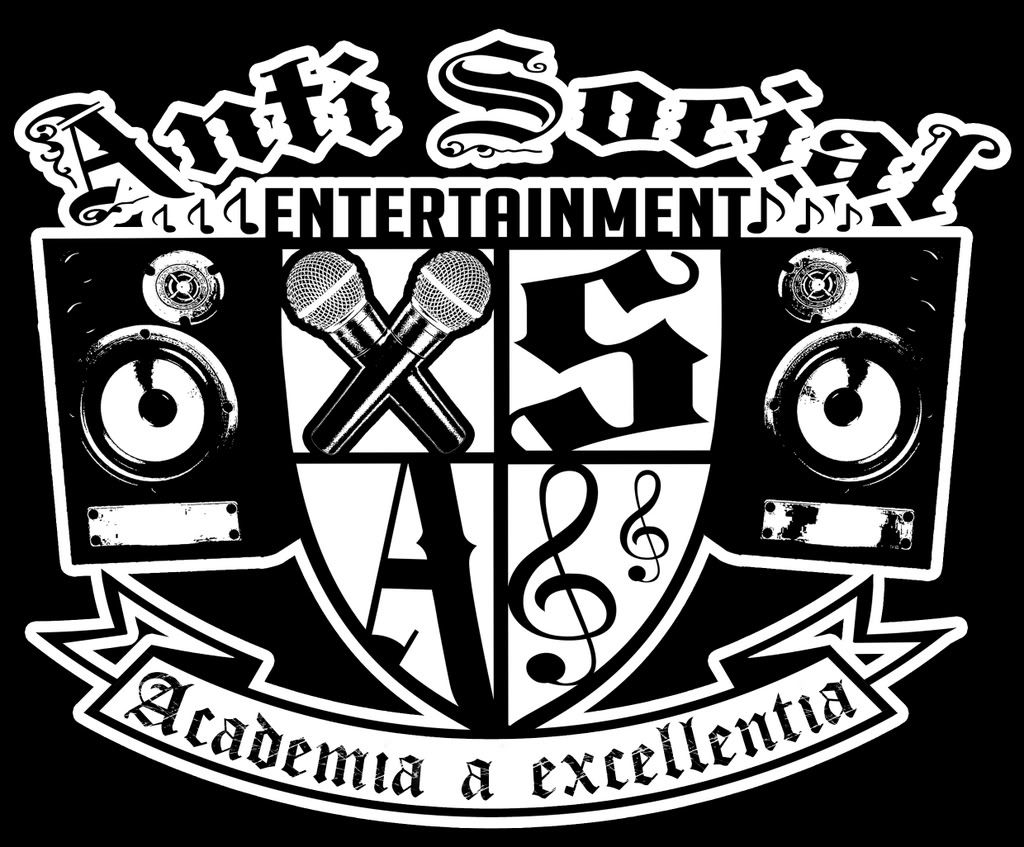 H: Earlier this year you joined Distance's renowned Chestplate label: how did this come about, and what does it mean in terms of your involvement with Anti Social?
RR: Well I met Distance last year at Outlook and just asked if I could send over some material. I didn't actually know how people would react to it as it didn't fit any particular category: I had some minimal tracks, some eyes down stuff and some other growly numbers (that's the technical term), but I didn't set out to produce one type of sound so just took a risk by sending him loads of different things. He hit me up when we got back and we spoke about working on a release. I did have some interest from a few other labels but just felt that my music was more geared towards what he was releasing at the time. We also had similar mindframes in keeping the sound pure and it's very much a family-orientated label.
It doesn't really change anything as far as Anti Social is concerned: it's my home. But as far as my releases go, Chestplate is the only label which I feel my music is best suited to for now.
H: Some might even remember you from your days spinning garage on Delight FM a decade ago; how does it feel to look back now and see how much has changed since the days of pirate radio to now, with the likes of Rinse being granted and FM license and EDM in general asserting a new dominance almost over the music media and industry?
RR: Yeah I think a lot has changed, EDM as a whole is definitely being pushed to the forefront of the scene as more and more major labels/publishers are looking for fresh and innovative ideas in an already-saturated industry - a lot of UK acts are also being invested in which is positive also. I think generally, with the internet and independent TV organisations, there is definitely more scope for up-and-coming artists, whichever genre; and the argument of dubstep going mainstream is a balanced argument with both pros and cons.
Pirate radio has changed the game loads, I'm a bit of a purist so can't help but feel the pirate days are sorely missed. I think the web has definitely opened doors for old and new artists alike, as we can access anything at the click of a button, but nothing will beat the nostalgia of it all; and for me it was a little bit more enjoyable than, say, checking someone's Mixcloud link….it sort of takes the edge off something which was originally underground.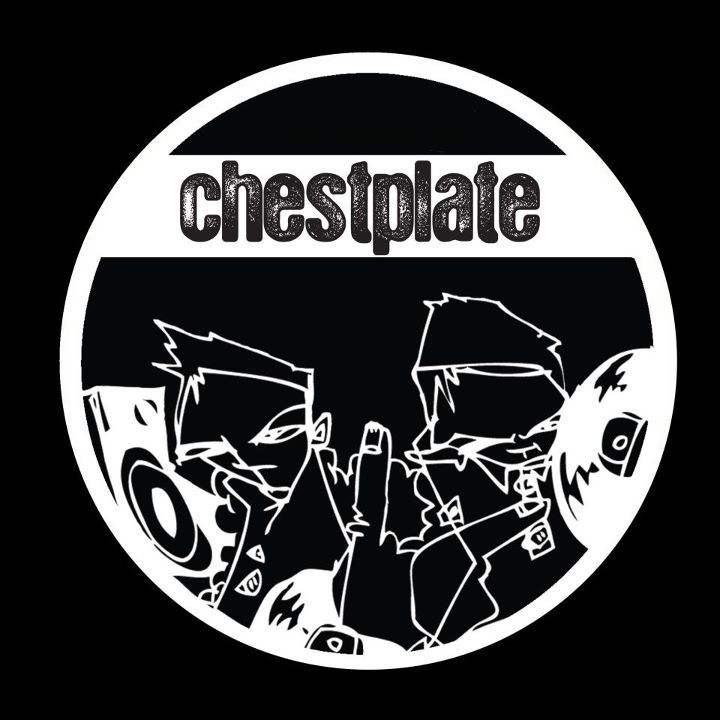 H: Take us through how you went about putting together the mix you've done for us.
RR: The mix features a handful of my forthcoming sounds in addition to some of producers I'm currently feeling. It's really tough when doing a mix as there's so much good music out there, but I just tried to concentrate of what went hand-in-hand with my own sound.
H: Finally, are there any forthcomings or anything in the pipeline that you'd like to put the word out on?
RR:
Yes, there's the 'Bang Ya Door' EP forthcoming on Chestplate in September 2012, the Anti Social Boat Party and the Chestplate takeover at Outlook Festival 2012, a Singapore and Japan tour in July 2012, US and North America dates in April 2013 and Australia and New Zealand in 2013, with exactly dates still to be announced. I'm on Twitter at
twitter.com/razorrekta
, and for any bookings just hit up Danny at Elastic Artists (danny@elasticartists.net).
Tracklist:
Genetix - Goin' In [Dub]
Razor Rekta - Kickstart [Dub]
Biome - The Prayer [Dub]
Razor Rekta - Aztec [Chestplate]
District - Painting The Mind [Forthcoming Chestplate]
Razor Rekta - Tugboat [Dub]
Author – Mothership (Killawatt & Ipman Remix) [Dub]
Razor Rekta - Piper [Dub]
Kromestar - First Kind [Dub]
Razor Rekta - Airborne [Dub]
LX One - You VIP [Dub]
Razor Rekta - Subconscious [Dub]
Distance & Cyrus - Titan [Dub]
Razor Rekta - Taurus [Dub]
Sleeper & District - The Risk [Dub]
Razor Rekta - Traffik [Chestplate]
Commodo - Axis [Dub]
Razor Rekta - Bang Ya Door [Forthcoming Chestplate]
Mala - Runway [Dub]
Razor Rekta - Metro [Dub]
J:Kenzo - Invaders [Tempa]
Razor Rekta - LokoMotiv [Chestplate]
Riskotheque & Aeolho - The Force [Dub]
.Preacha.