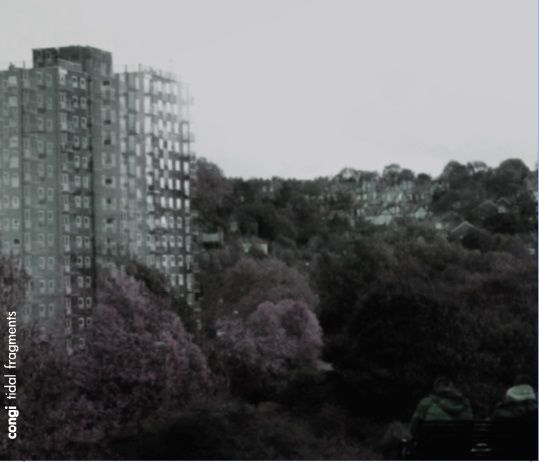 Words: Silas Howison-Waughray
In the last couple of years, the Chord Marauders have captured the attention of the underground dubstep scene with their melodic and soulful take on a sound that has been through countless reincarnations and reinventions. Congi's debut LP 'Tidal Fragments' on the developing imprint is exemplary of the Marauders' ethos.
With a number of impressive releases and tracks already under their belts, Congi have acquired a substantial following in recent years and 'Tidal Fragments' eloquently highlights their exceptional capabilities at every level of production. The LP opens with 'Clouds', a mysterious, swung and sample-based quasi-soundscape that sets the tone for the rest of the album. From then on in the LP moves seamlessly between rolling percussive tracks like 'LOTP' to melancholic, stripped back head-nodders like 'Attenuation' - the latter providing one of the album's real highlights.
Aspects of the album are heavily reminiscent of illustrious days past but the forward-thinking vision of Congi stamps a unique picture across the LP and pushes their sound in a new and exciting direction. There are a number of collaborations with eminent CM teammates,
Geode
, B9 and Jafu. Geode's contribution to 'Flow One' is obvious, with his signature dark sound scattered across an addictive drum beat, ominous melodic intervals and subs. The album sits roughly around 140bpm with two really interesting exceptions, 'Spoken Word' and 'Transparent', which draw attention to Congi's as yet largely-unexhibited versatility.
To be honest, every track on this LP is worth a mention and it's truly difficult to fault. With this release in tow the Chord Marauders will undoubtedly continue to develop and expand.
Congi - Tidal Fragments will be released on limited edition CD from the
Chord Marauders
website on Friday the 14th 2014, with the main digital release following on the 28th.
Silas has written for Gottwood, Urban Nerds, Mavrik, and MisDigest, is one half (guess which) Silas & Snare Surgeon, and a resident DJ for the Leeds-based Brotherhood Soundsystem.