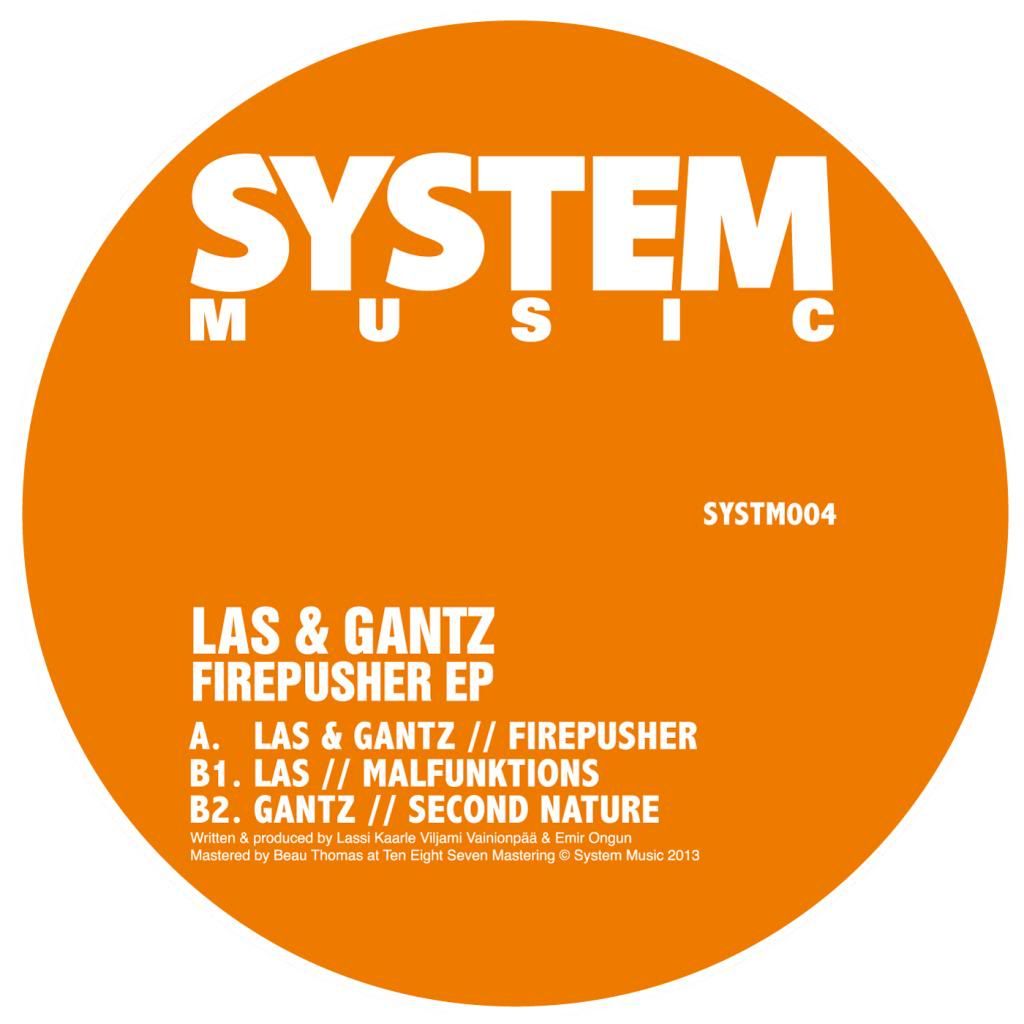 Words: Silas Howison-Waughray
"System". If you're still a passionate fan of dubstep, then that name shout resonate loud and clear. It's a name more closely associated with an event curated by scene figurehead V.I.V.E.K; a night which stands at the pinnacle of preserving dubstep's longevity. Alongside a string of infamous events has, more recently, been an impressive series of 180gram vinyl releases. The latest editions to the System Sound team are the equally infamous LAS & Gantz, both of whom now boast a myriad of releases across major imprints still pushing the dubstep sound.
This is a label which clearly takes its ethos very seriously: this is real soundsystem music. The A-side, 'Fire Pusher', has LAS & Gantz written all over it, with sporadic rim shots, looped vocals and an unassumingly hypnotic top line. The other two tracks on the EP feel (unsurprisingly) much more like solo productions. Gantz' offering, 'Second Nature', is heavily indebted to his roots, with ethnic percussion and instrumentation throughout. The focal point of LAS' 'Malfunktions' is the kick drum, which is finely tuned and the real driving force behind the track's rhythm. The off-kilter bleeps, blips and digitised idiosyncrasies which accompany all relate directly back to the title, itself representing that very digital sort of malfunction: the typo. Drawing for either of these in a club would be a challenge for any DJ, but it's that originality and rhythmic versatility that sets these two apart, and their consistency in shying away from the norm that steadies and continues their appeal.
SYSTM004 sits perfectly alongside its predecessors, and complements the System Sound ideology.
LAS & Gantz - Firepusher EP [SYSTM004] will be released on 12" vinyl and in digital formats on the 10th of March 2014, and is
available to pre-order from the System Surus store now
.
Silas has written for Gottwood, Urban Nerds, Mavrik, and MisDigest, is one half (guess which) Silas & Snare Surgeon, and a resident DJ for the Leeds-based Brotherhood Soundsystem.