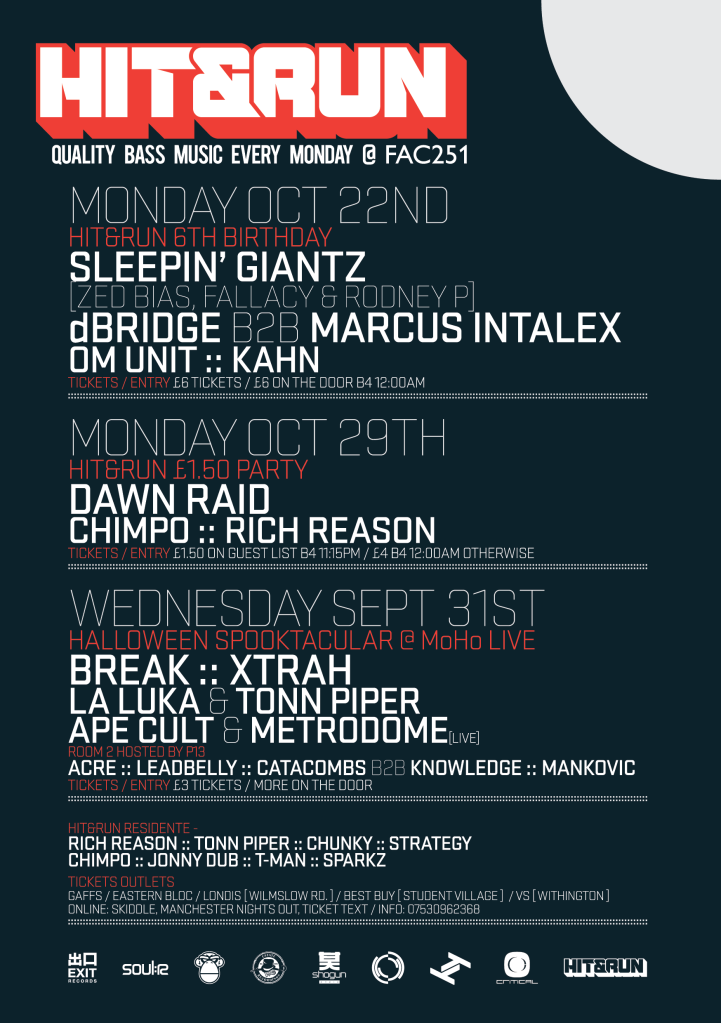 It's not often that a clubnight reaches its sixth birthday, less so a clubnight which has been running weekly and on Monday nights; such is the staying power of Manchester stalwart Hit&Run. Whilst the name may have changed over the years, and the venues too, the core concerns of quality music and sound have remained an unerring constant. What's more, is that a ticket will rarely set you back more than the price of a box of cigarettes.
So celebrating in the same vein, the 6th Birthday offers a stellar lineup for a mere 6 (no coincidence there) pounds:
Zed Bias, Fallacy and Rodney P combining under the Sleepin' Giants moniker
; dBridge and Marcus Intalex going back-to-back for an extended three hour set; and Om Unit and
Kahn
will both be demonstrating why they're considered to be among the most original and exciting artists working in electronic music at the moment. Support comes from the inimitable Hit&Run residents, who know better than most
how to throw a party
.
For more information on the event, including how to purchase cheaper advance tickets, head over the
event page here
or buy your tickets direct from
Skiddle here.
Preacha.