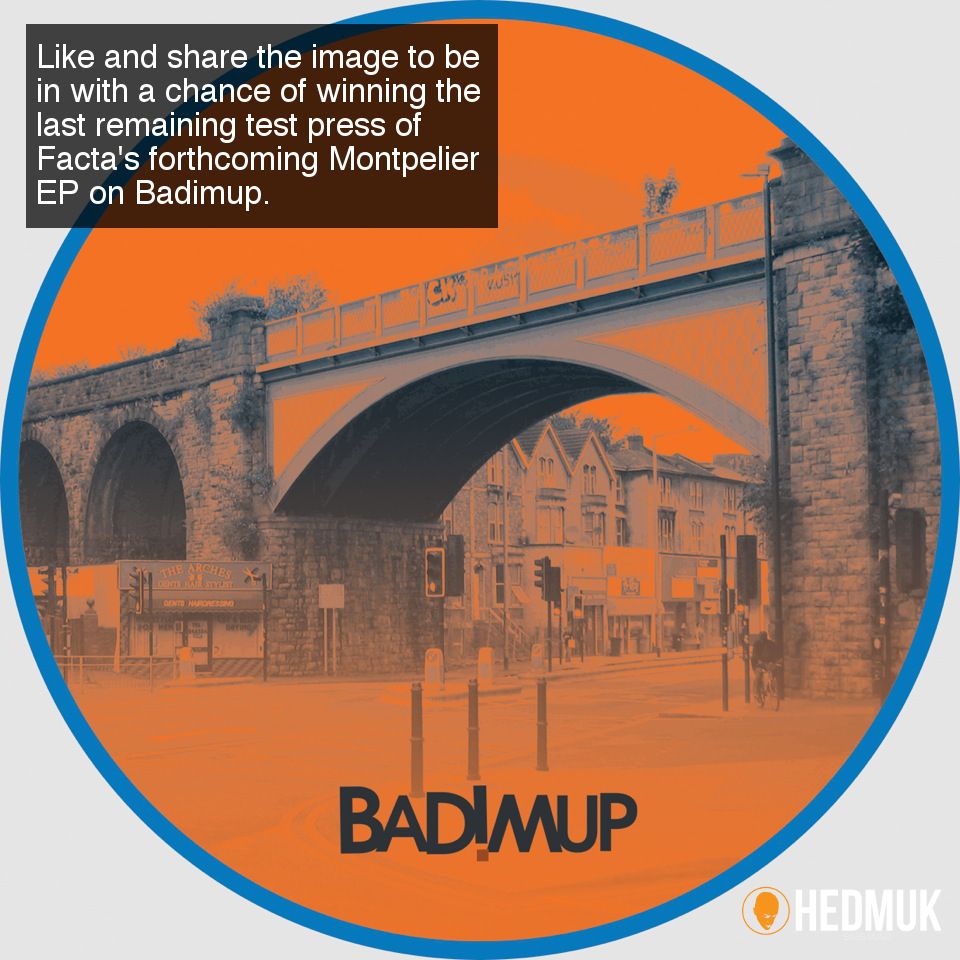 Badimup
race on to their fifth release and follow up a sold out
Wen
plate with a three track EP from London-Bristol straddler,
Facta
. Part of the joy of hearing this young producer's beats is in sharing his taste as a listener: every new project drips with influence, taking a melee of sounds and styles and running it through with something that, until now, had yet to go under the turntable's needle. Horsepower Productions form a good point of reference, whether in the flat slapped snares of 'Kobra', the impeccable roll of 'Montpelier', or the cinematic atmosphere of 'Upsetter' - but it would be unfair to limit the EP to a single influence as, clear from the variation in styles across the three tracks, there is so much going on here. What's perhaps most commendable though, is the distinctive texture of the release; if a debut 12" can be seen as an opportunity for an artist to announce their sound, then
Facta
has done a very good job.
To celebrate the release, we've been given the last remaining test press of the record to give out for free. As per the usual drill, you can enter by heading over to the
Hedmuk Facebook Page
and giving the above photo a 'Like & Share'. The competition will close on Friday the 11th of October, with the winner chosen at random by an independent third party and announced on
Facebook
and
Twitter
.
Facta - Montpelier EP [BDMUP005] will be released on the 11th of October 2013 on 12" and digital formats, and is available to
pre-order exclusively from Red Eye now
.
W.