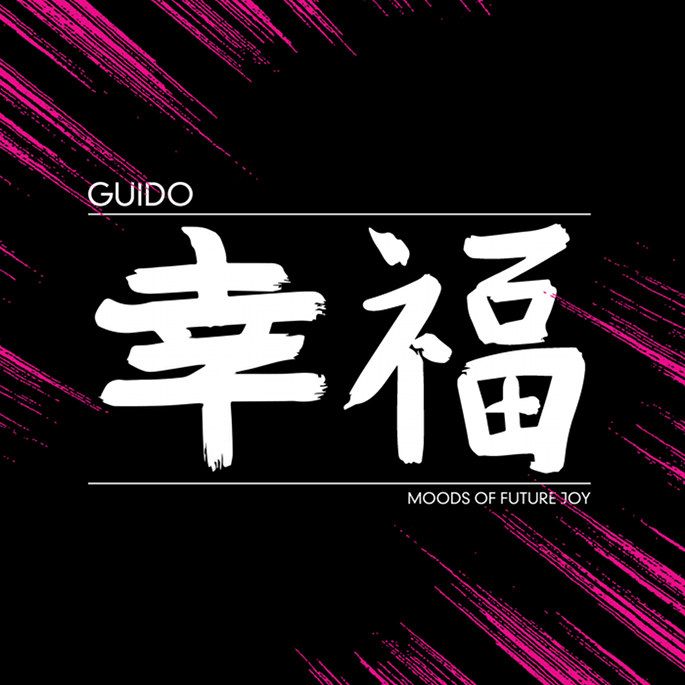 Guido
's '
Anidea
' was, and remains as, one of the most accomplished long players to come out of the UK - nevermind just the dubstep scene - in recent times. It stretched the melodic possibilities of the 140 template and achieved that rare thing of providing an engaging home listen as well as, with tracks like '
Mad Sax
' and '
Beautiful Complication
', a strong dancefloor edge. Such then, after a three year interlude of sorts, is the pressure to deliver on what has become a long-awaited follow-up effort.
Keeping it Bristol, with a shift from Peverelist's Punch Drunk to Pinch's Tectonic imprint, 'Moods of Future Joy' is unmistakably a second album: keen to retain the popular traits of an impressive debut ('Midnight Savannah' even contains a thinly-veiled nod to the 'Mad Sax' hook, trailed out on piano) yet aware of the need to press on and progress; "if it ain't broke, then make something just as good to compare it to", if you will. The keys work, a continuously fascinating fusion of classical and jazz training, is all present and correct and will be welcomed by fans of Swindle, and the synth arrangements are as varied and delightful as ever; however where Guido continues to succeed where Swindle is not always as strong is in the aforementioned straddling of living room and dancefloor: 'NRG', in the context of the album, is a natural peak rising between 'Jupiter' and 'Afrika Pt. 2', and yet works just as well rolled out at 1am on a full Funktion-One.
As such, the highlights here are those which exemplify an already-proven talent: 'Same Road', 'Letting Go', 'NRG' and 'Jupiter' are enough to remind you why you pre-ordered the album in the first place, whilst the likes of 'Squeaky Jungle' hint at possible new directions and the nosing in of previously uninvestigated influences. Though very good - and a must for anyone interested in any way in the melodic potential of electronic music, emphasis on music - this isn't an album as accomplished as 'Anidea'; but then a second album rarely is: we can't wait to hear the third.
Guido - Moods Of Future Joy will be released on Monday the 4th of November 2013, and is
available to pre-order now
. The album is also available to
stream in full over at FACT
.
W.