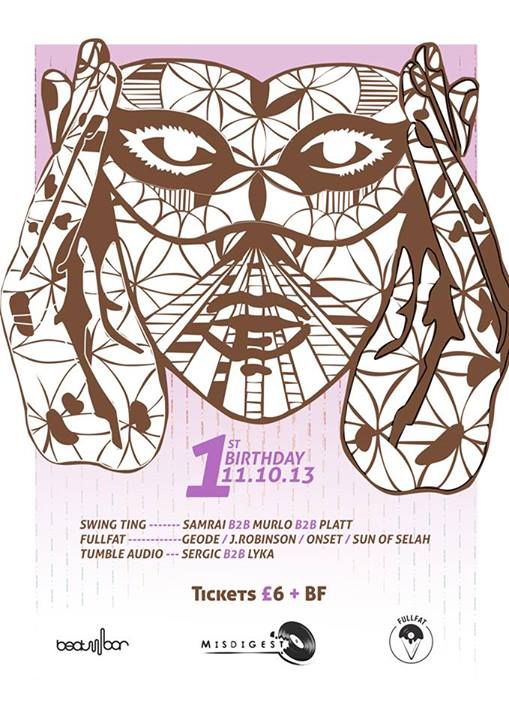 This Friday,
MisDigest
turns one - and quite the year they've had, bringing Paleman, Happa, Noodles, Walton, Sully and NDread and plenty more to play in Leeds. To celebrate the occasion, they've invited crews from Manchester, Leeds and Nottingham to bring their own unique flavours to the dance. The
Swing Ting
'trainers only' policy means anything from garage, to grime, to jungle, to hip hop, to bashment, ragga, rap and UK funky;
Fullfat
bring the steppers, with Geode, J. Robinson, Onset and Sun Of Selah; and
Tumble Audio
, represented on the night by Sergic & Lyka, come with their distinctive brand of dancefloor-projectiles. With that lot on offer, the only thing that can be guaranteed is that this'll be a party, but without the posers and pouters.
For more details you can visit the Facebook event page over
here
, and to purchase tickets online from Ticket Arena
head over here
.
W.