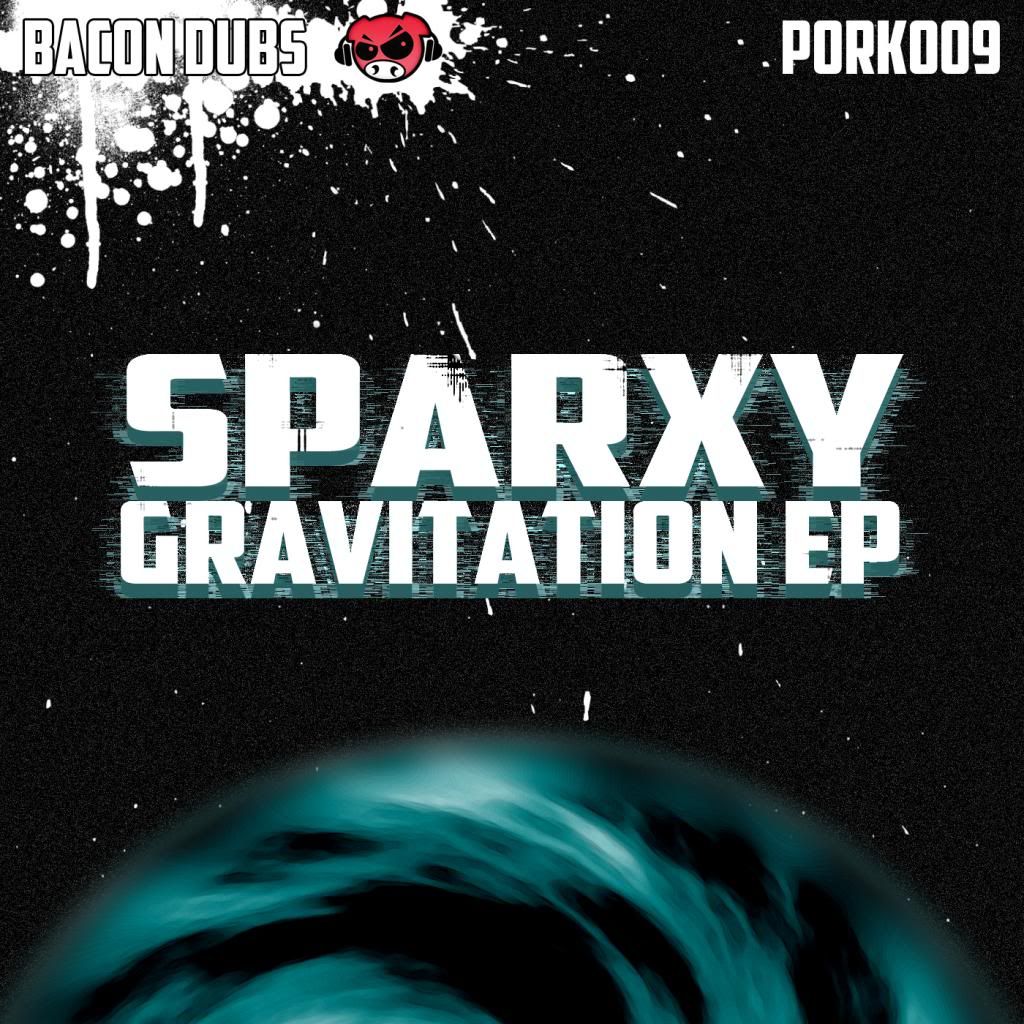 One of this year's fast-risers,
Sparxy
has spent 2012 leap-frogging his way to Radio 1 and Rinse FM plays from the likes of scene legends
Skream
, Benga and N-Type, as well as steering output from his own Bacon Dubs imprint up the release charts with uncompromising regularity. This week saw the release of his own '
Gravitation EP
', and with it comes the opportunity to not only have a go at remixing one of the stand-out tunes from the release - '
Leviathan
', a collaboration with Fused Forces - but also to have the remix released on Bacon Dubs as well as winning a whole sack of other good stuff.
The rules are simple:
1. Entries can be in any style, of any length and incorporate any number of other parts, but
at least 4
of the remix parts provided may be used.
2. Finished remixes should be sent via email attachment or
Mediafire
link to
hedmuk@gmail.com
before the closing date, with the subject '
Sparxy Remix Competition
'.
3. Your email should include a note of
which 4 (or more) of the remix parts
have been used.
4. Entries should be sent in
320kbps mp3
format.
5. All entries are to be
kept offline and private
until after the competition close date.
6.
One
entry per person.
7. All entrants are strongly advised to label their remix entries properly with
ID3 tags
in order to clearly indicate who is responsible for each version.
Download:
Sparxy & Fused Forces - Leviathan Remix Pack
The competition will close on Sunday the 13th of January, after which date all entries will be judged jointly by Sparxy and Hedmuk and the winning entries announced a week later, on the 20th of January.
The winner will not only have their remix included on Sparxy's next EP (subject to contract agreement), but will also receive:
1 x Hedmuk X Thelem T-shirt
in the size of their choice, 1 x Bacon Dubs T-shirt in the size of their choice, 1 x Bacon Dubs coffee mug, Bacon Dubs stickers, the
entire Bacon Dubs back catalogue
on a limited edition CD. Three runners-up will also have their versions released as part of a free EP released via Hedmuk.
Preacha.