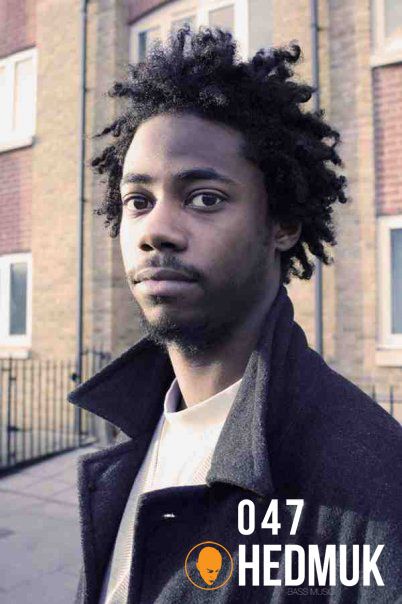 A genuine pioneer, and too-often overlooked veteran of London's dubstep scene,
Heny G
has been a key figure since the sound's conception. His influence, further insight of which he humbly offers in the interview below, can be ranked alongside some of the biggest names currently playing the circuit and the number of careers which he has helped to launch, sometimes single-handedly, is astounding. Through not only his vision for potential and talent in young, emerging artists but also his unerring dedication to the indispensable aspects of UK underground music - namely,
pirate radio
and independent records shops - he has constantly been at the challenging end of electronic music, chipping away with a focus and diligence that many lack the patience for.
Further to this, many of his older productions continue to hold status as classic output and have arguably been topped only by some of the more recent material showcased on his recent - not to mention very highly-anticipated - '
Child Hood
' LP, released on his own
Gangsta Boogie Music
imprint. Alongside the likes of Quest, Silkie, Jay 5ive and
Razor Rekta
, Heny G has long been a staunch defender and maintainer of dubstep's musical edge and works continuously towards injecting it with a healthy dose of soul. And yet with all of this comes a huge amount of humility which, you could even go as far to suggest, also finds its way - along with everything else mentioned - into the music, which is laid-back, inspiring and often astonishing.
It's something of an honour, then, to introduce Heny G to our mix series and to have him share some thoughts and stories; and if that wasn't enough, he has also decided to contribute a free download of his VIP mix of one of the standout cuts from the album:
Download:
Heny G - Christopher VIP
[WAV]
Download:
Heny G - Christopher VIP
[320kbps mp3]
Hedmuk: To introduce yourself, who are you and how would you describe your sound?
Heny G:
My name is DJ Heny G and if I had to describe my sound, well, it's just my deeper feelings that turn into electronic soul somehow!
H: Let's start at the beginning of your long career. You hosted your first pirate radio show in '99 on Freeze FM, how important was that experience in shaping your musical outlook?
HG:
Well it was actually in the Christmas period of 1999, I started buying house & garage records in '97, though I'd always wanted to be a jungle DJ as those were the first sounds that really captured me as well as inspiring me to just get involved with underground music. It felt so refreshing to me and I was absolutely fascinated by it all, but then all the pirates all flipped the script and everything was all house & garage and it was all still as exciting and fresh to me! I was eventually rewarded with my first radio show but I wasn't even allowed out my house back then, so I literally had to sneak out my house late at night as I was doing a graveyard show. But I just had to get that experience on radio as I was already an avid listener to stations like Kool FM 94.5, Weekend Rush 92.3, Flex FM 103.6, Rinse FM 100.3, Freek FM 101.8 and so on. I was 7 years old when I first discovered pirate radio just fiddling with the tuner on my Dad's radio, and I wasn't even allowed to touch that either!
H: Were you from a musical background or is it something you came to on your own?
HG:
My Dad is the ultimate to me, he is the real reason why I started getting involved with music. He came to England in the early '60s and was in a band called The Lions, he was always playing his guitar at home and I was fascinated with what he did. Sundays was the best - as most people who grew up on music will say - my mother was always cooking great food and he used to lay down a lot of blues, soul, funk & disco records and I loved it all at such a young age! He eventually saw a potential in me and when I started primary school he paid for me to learn how to play the guitar, so that was my first real experience with learning how to express myself with music from within.
H: Your sound has long had a funky, more soulful element to it than a lot of dubstep. Is your Dad where this influence comes from?
HG:
Well my Dad was always playing a lot of James Brown, Curtis Mayfield, D-Train, Quincy Jones, Teena Marie, Michael Jackson, Parliament Funkadelic, Chic, Earth Wind & Fire etc. so they were like the first real influences. When I eventually discovered jungle music in the early '90s, when I used to hear those deep chords, pads and crazy drum patterns, it was like the same as hearing the stuff from the '70s and '80s, but I knew even then that it was very innovative. DJ Krust's '
Jazznote
' on V Recordings I could say was the very first track of that kind that really stuck out for me when I was 7 years old: the feelings, the soul, the groove and progression of that track kicked it all off for me officially; although I will say, it took me about 7 years to find out what it was called and who it was produced by!
H: Your friendship with Silkie has been important to both of your careers. How did you meet and how have you influenced each other over the years?
HG:
I met Silkie way back in 1995, we was about 9/10 years old and we used to play football and stuff every so often around the Hammersmith area untill we was about 12/13. I started DJing a few years before him but his brother Silva B was in the legendary west London grime crew
Unorthodox
and was a very well respected MC on Ice FM 88.4, which was one of London's biggest pirate radio stations around 1998-99, and I always wanted to get on there but I was too young! Silkie himself eventually got educated about house & garage music by his sister, funnily enough, and when I found this out we started linking a lot more as he started DJing when he was about 13/14. He used to invite me round to mix on his decks at his house all day long, he really did progress as a tight and talented DJ so quickly and that inspired me a lot as I didn't have many friends my age doing what I was doing.
I started to make music on Reason when I was living in a children's home, this was in 2001, we was both 14/15 and I clearly remember him coming round and me telling him what I was on. Then I didn't see him for like 2 months or so, and when I saw him afterwards he told me he'd started making beats and I was very intrigued; he showed me Fruity Loops for the first time and that's what he started making music on. And let me tell you this, Silkie is no doubt one of the most naturally-gifted producers ever as his musical background wasn't like mine, but he progressed so quickly: he knew what he wanted to do, and that in itself was a blessing to myself because if he wasn't around, I really don't know how I would of ended up in this music game!
I eventually started using Fruity Loops the same year and I was making a few things, I even almost signed a single to Road/Soulja - which was the sister label to Tempa in 2002 - when I was 16. Youngsta was playing a track I made called 'Head Shaker' which didn't sound like anything I'm doing now, but it fell through which to be honest I'm glad of now: I wasn't ready then! My PC was dying during that period and I eventually got more into being an engineer for pirate radio stations but Silkie never ever turned his back on making music, he was very dedicated and I saw his journey from the start and I'm so blessed to have experienced that. He eventually founded Anti Social Records in 2002/3 with his original partner Harry Craze and I introduced him to Quest in 2003, and then Jay 5ive &
Razor Rekta
all came into the fold by late 2003.
H: Like other scene veterans, you were attending FWD>> from the early '00s. Do you look back fondly at this time? Was it FWD>>, the music you heard and the people you met there that pushed you towards the laid-back, bass heavy sound you've become known for?
HG:
Man.... I have to say this: those very early experiences at FWD>> changed my life forever. Going to Velvet Rooms before it closed down was an experience, then it moved to Plastic People in 2002. The very first FWD>> at Plastic People was very special to me, I used to work round the corner from Black Market Records and Release The Groove and DJ Youngsta and myself became close friends, so I went down there with him for the very first FWD>> at Plastic People as he'd been booked to play by his sister,
Sarah Lockhart
. I had just released Silkie's very first release on an old label of mine, which was called Grimey Beats, and this track was called 'Dark Square' and Youngsta played it on
that
sound system and I could never forget me running back to his house to tell him that Youngsta - then aged 16 - played it, and I'm sure that's when I first told Silkie about FWD>>.
I was constantly telling people about this new movement, dubstep didn't even have a name back then, we used to call it 'Forward Music' as it was just forward-thinking garage music and the music that Hatcha, Youngsta, Oris Jay, Jay Da Flex, Landslide, SLT Mob, Benny Ill/Horsepower and many others used to play down there [at FWD>>] at that time. It was just incredible, it really did blow me away and it reminded me of what jungle was about: just free music, no bars held! When I first discovered Benga & Skream in 2002, that really did elevate my musical dreams, especially by the fact they were a year younger than me!
I even met D1 when i was working at Release The Groove and told him about FWD>>, introduced him to Youngsta and the rest is history; he was getting a lot of support from Youngsta and eventually got signed to Ammunition/Tempa. I couldn't have been more proud and I was only 17/18 at the time. I could sit hear for 10 years giving you classic FWD>> stories, one of them was me hearing '
The Judgement
' by Skream & Benga for the first time when Hatcha played it and seeing FWD>> going off for the first time in its history. Another great FWD>> was when Plasticman [now Plastician] played his 2nd ever set there, which was his first headline slot, and I could say still to this day it was one of the most mind-blowing sets I'd ever heard, him and Mark One [now MRK1] were really in between grime and dubstep perfectly and they had a massive impact on what I wanted to do. Another one, and I could say this has to be one of the most emotional nights down there ever, was when Yunx played '
Midnight Request Line
' for the very first time, I'm sure he didn't even play it on Rinse and I just remember the whole place from front to back just being blown away. I'd told everyone before it came out that it was going be the track that took this scene to a whole new level, and everyone dissed me
hard
, but I was right: that elevated everyone in the scene, so massive shouts to Skream for what he did back then, a lot of people started to learn from them days...
I never missed a single FWD>> for the first 7 years, and I eventually played there 3 times once I had joined Rinse FM. The first was b2b with Jay 5ive and the 2nd I headlined down there in April 2007, and that was defiantly one of the greatest nights of my life: I'd never seen it so packed in there and people were just showing so much love, I have to thank Sarah & Amy from FWD>> for that, I achieved so much more from that night alone and I couldn't be any more grateful for that amazing time in my life!
H: What happened at Delight FM 103.0? It's been seen as instrumental in the creation of Anti-Social Entertainment: what sort impact did the station have on your music?
HG:
I met
Razor Rekta
, aka Sugar Ray, back then in 2002 when I was working at Release The Groove and it's funny, we clicked all because I'd found out he was playing Silkie's first ever release on Delight FM that I'd put out. He was in a crew back then called Living Legends, MC Neturino from So Solid Crew came from Living Legends and I used to be an avid listener of Delight FM, Living Legends & So Solid Crew, so it was great to have someone of his calibre to have understood where we was coming from. He was the very first person i knew that understood the whole Forward/FWD>> movement, we had a mutual understanding and he took me on Delight when I was only 16. That was a big thing for me as it was the biggest station on at that time, but it was at React FM where the real foundation was born for Anti Social. I was involved in the management at React and it was the only station down our side of town that was ahead of its time, I mean, I was always an avid listener of Rinse FM but other people in West London struggled to pick it up, so React was a great platform for us to come together and express ourselves on a station I had control over, and to compete with the rest from such a young age.
Silkie was also interested in meeting Razor, so we all hooked up, Silkie & I already knew Jay 5ive and he was down with us, especially as we were all playing grime back then. A lot of people don't know that grime was also a big part of our early careers. Quest & Silkie was making Grime music that was way, way ahead of it's time, and when we all linked up at React we used to just play what we felt at the time, although it was me and Razor that was really down with the whole dubstep thing at first. But when they eventually realised that they could have more freedom and space in the dubstep scene, especially from me taking them to FWD>> on a few occasions, that's when things really started to progress for us.
When Quest produced '
Hardfood
' in 2005, I have to say, that was one of the first times that we were in constant demand: people in the scene and outside of it wanted to hear more and more, and Silkie & Quest kept on making innovative tracks that kept Jay 5ive, Razor and myself super hungry to take their music and spread it to the masses. They were the best days of my life, I don't think anything will eclipse that, not ever!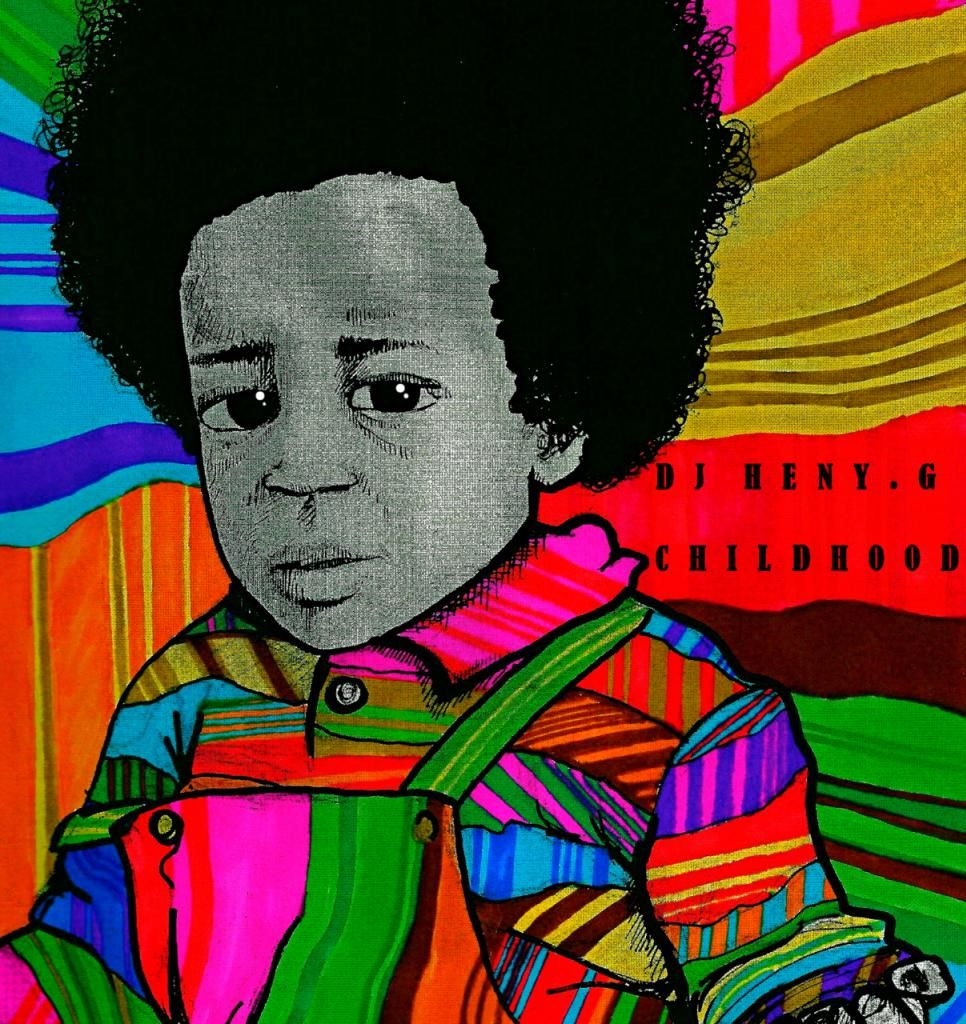 H: These formative experiences, then - Freeze FM, Delight FM, FWD>>, React FM - in many ways make up your musical 'childhood'. Are these experiences the primary influences to be found on your LP?
HG:
Yes, most definitely! Radio is where everything was at for myself as well as the rest of Anti-Social when I was in the crew those days. I think it was a bit more sentimental for myself as I just loved radio, I know how it was important to other people's journeys and I knew it would be the same for u: it was an outlet for us, no other stations were interested in us before we was all on Rinse FM, so Lush FM 107.6 - where I first met Quest in 2002 - & React FM 99.7 were the stations that allowed us to to feel important to our fans for the first time. I've got to send a massive shout out to DJ Rema 'Dubplate' Dee, he was the person that first brought me in to radio and if it wasn't for him, I don't think Anti-Social Entertainment would have turned out the way it did, his dedication towards both of those stations was crucial!
H: Have you been influenced by events in your life outside of music?
HG:
Well
all the tracks on my album
are based from life experiences, there's instrumental love stories on there as well as tracks that are just based on real bad times in my life, but I wanted to turn them experiences into something positive. I think if you want to set out to be true to yourself as an artist, life experiences must be a natural thing when making music, surely? For me, it's the
only
way.
H: So how did you go about actually putting the tunes together for the LP?
HG:
It was only when I wrote '
Child Hood
' in April 2008 that I said to myself, "this is album material, this could be the title track for the album". The sentiment was there and that really did mean a lot to me, so I guess I just stuck to that formula and from the whole album, at that time, I only had '
Arena 1
' and '
Retro Love
' finished, I'd made other tracks at the time but they were for other projects outside of the album.
H: Did you set out to make an album and follow a set process or was it more organic?
HG:
Making the album was very much organic, I just wanted it to be me expressing myself without any strings attached.
H: With the album now released and your continuing presence on Flex FM and in some of the biggest clubs in the UK and beyond, do you see yourself primarily as a producer or a DJ?
HG:
I was having this conversation with Quest, Jay 5ive, Jazzy Jazzy/J.Tijn and G Double outside System back in August, it's such a good question. Quest, Jay and myself were all DJs before we started making music, so I said I like to see myself as a DJ first but I love making music just as much as I love DJing. I just moan alot more when making music as I am so critical of my music-making, always wanting to better my sound, whereas with being a DJ, I get to spread great music not just from myself but from other talented musicians, and with the sound that I'm into I get to give producers exposure that other DJs are too scared to get involved with at first. For me, it's very important to play music that I feel deep down, regardless of who they are: if the level of gold is there, I'm involved. Hence why I love doing my radio show on
Flex FM
, I've been on there for 3 years now and for me it's by far the most interesting pirate radio station on the dial, there's not any other unlicensed radio station in the country that is keeping it as real as
Flex
.
H: Beyond the 'Childhood' LP, what does the future hold for the Gangsta Boogie Music imprint?
HG:
I have to say I'm very excited about what the future holds for the label; I'm not going to say too much, but to follow the album release there will be a release from
Jazzy Jazzy aka J.Tijn
, who I've seen develop from his very early stages as a producer and he has flourished into one of the most exciting producers I have ever come across! He is an inspiration and to know he is like a son of the Gangsta Boogie Music/ASE movement and to have him involved with us is amazing. He has a lot to give, so expect him to be making a lot of noise with his music in years to come.
I will also be doing an EP next year with some new materiel I've been sitting on. It would be nice to have the label as a permanent fixture on release sheets! Valor is another producer that I would be looking to push from the stables, he has worked with Jazzy as well; they kind of remind me of Silkie & Quest when they were young, they are just an exciting pair of musicians. They scare me a bit, in a good way though of course!
H: Tell us a bit about the mix you've put together.
HG:
The mix is a true representation of what Gangsta Boogie Music is all about in terms of feelings, emotions, groove, funk, the lot. It gives people an insight to a vision I will never give up on, taking you to places you thought we could never go to in this day and age in the music industry. I just want to keep the positive momentum rolling and this mix is a great way to express that, so thanks a million for giving me this opportunity: I am blessed.
H: And finally, anything more you would like to add?
HG:
I'd just like to thank everyone who has supported me over the years, if you meant it, then I can't thank you enough: blessings to you all! Should also say that I'm on
Flex FM 99.7 (London & Surrounding Counties or online at www.flexfm.co.uk) every Thursday afternoon, 2-4pm UK GMT for the Gangsta Boogie Music Experience show
.
Download:
Heny G - Hedmuk Exclusive Mix
Tracklist:
DJ Heny G - Enter My Childhood [Gangsta Boogie Music]
DJ Heny G - Christopher [Gangsta Boogie Music]
Jack Sparrow - Break It [Dub]
J:Kenzo - Conqueror (DJ Heny G Soul Remix) [Soul Shakerz/Gangsta Boogie Music]
J. Tijn - Ground & Pound [Gangsta Boogie Music]
J. Tijn & Silkie - Mexico [Dub]
Jack Sparrow - Hydro [Dub]
Kromestar - Lion & Thunder [Dub]
Quest - Can We Go Back [Dub]
Jack Sparrow - Afraid Of Me [Deep Medi Musik]
Silkie - Neckback [Deep Medi Musik]
Mala - Cuba Electronic [Brownswood]
Valor - EN1(J.Tijn Remix) [Dub]
Compa - Outer Lines [Dub]
DJ Heny G - I C Everything [Gangsta Boogie Music]