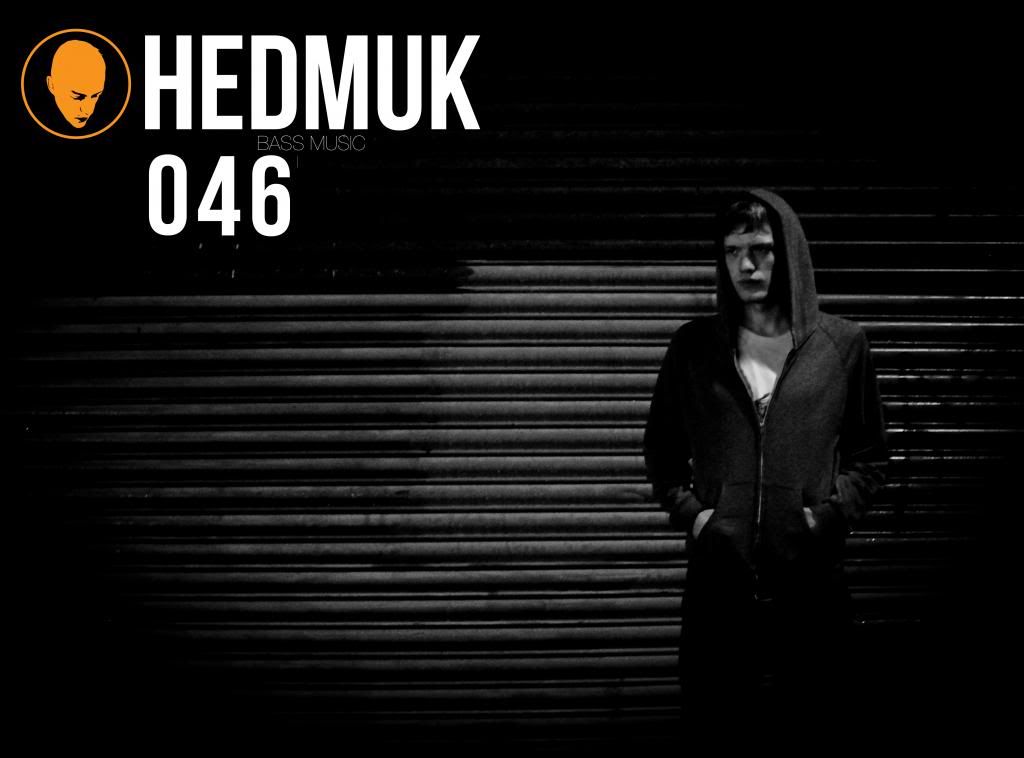 Taiko
first came to our attention when he popped up on AIM, sent over a track called '
Bode
', and then went silent. In the meantime, the track - a thumping 140 workout - was being played weekly on the
Hedmuk Rood FM
,
rattled the GetDarker studio
, and eventually ended up slipping out for free via our friends over at
Deep Heads
. A few months down the line and the elusive beat-smith returned, and this time with a handful of tunes which continued to challenge the perception of 140bpm as half-step-only territory. Building melodies from intricate percussive arrangements, guttural mids and huge subs, Taiko's sound is strikingly original in its arrangement. His work-rate, too, is second-to-none as he consistently pushes out new beats, each one developing in some way that which came before it; and with such a headstart, with the years on his side, we can only predict interesting things for Taiko's near future.
Hedmuk: To introduce yourself, what's your name, where do you hail from and how would you describe your sound?
Taiko: My name's Louis, I'm from Sheffield, and I guess I'd say my music is dark, percussive dubstep.
H: How long have you been producing for? Had you been involved in any musical projects before Taiko, and what was it that first got you into making beats?
T: I've been producing under the name Taiko for about a year and a half now, and started playing around with tunes around the middle of 2009. I was making a lot of drum and bass when I started and used to make the odd grime or hip-hop beat every now and again, so I'd say some of those influences are still there. Later on I think dubstep just kind of clicked for me: I used to play the drums quite a lot and had some runs with some bands and other aliases but none of them really felt right. Funnily enough it was my old music teacher that introduced me to production! He ended up showing me Reason 3 one time, I'd go in the computer room at lunchtimes having half an hour to do something so it used to take like a month to finish a tune. Eventually I got Reason 4 at home and then moved onto Ableton.
H: Your beats (as your moniker might suggest) tend to use variations in drum sounds to create melodies: is this a key or conscious aspect of your arrangement process, would you say, or something that you tend to find happening naturally as you put a tune together?
T: Yeah recently it's definitely becoming more of a natural process, but at the same time I think it can just depend on if I have a certain idea or concept in mind to start with [or not]. Like if I know I want to use some vocals or a lot of mid bass, I'll have to think about leaving a lot more space in the spectrum. I'm a sucker for big gully bongos though, so I can't see myself holding back the percussion anytime soon.
H: You've already got plenty of collaborations under your belt, is this something you enjoy doing? Do you feel that it aids your own development as a musician as you share ideas with, and pick up ideas from, other producers?
T:
Yeah I'm very grateful to everyone I've worked with, so shouts to Beezy,
Subreachers
and
Wayfarer
! I love it though, blending two producers' styles together is a brilliant concept to start with, and with technology now it's so simple. Also it gives you a chance to really let loose on a track and with two minds you can get some wicked results, so I'd definitely recommend it. I do think it helps you develop definitely, you can see where someone's changed a part you did and vice versa and both of you can bounce ideas around, picking up little bits along the way; so its a good laugh and mutually beneficial.
H: Sheffield is perhaps more associated with guitar bands - with the likes of the Arctic Monkeys and Pulp making the Steel City famous - however names like Oris Jay, LFO and Toddla T suggest there is plenty to be said for its electronic scene too: what sort of a community (in terms of labels, nights, other producers etc) is there for underground dance music there?
T: It's a funny one because Sheffield has got a rich music scene, but it's so broad that it can become quite territorial almost. It has a good energy about the place, though, so if you know what to look for then you're sorted. Some good mates of mine are running the Pubstep and Roots crew, doing big nights at the moment with 20hz - a Void-driven soundsystem - which really gives you a good battering. Also there's Dedication Audio, who have just finished their rig, doing your drum and bass and there's Subtitle for your heavier jump-up music. To name a few other nights I'd say check out the OffMeNut guys, Knives and Forks, DubCafe...too many to mention! For producers I'd recommend Commodo, Kommon, Dark Harmonics, Dr Cryptic, Walter Ego and Squarehead.
H: Tell us a little about how you went about putting together the mix you've done for us.
T: Well it's been put together from the tunes I've been sent, a few released ones, and just under half of the mix is my own tunes, collabs and all the stuff I've been making recently. Big up to everyone who has sent me any music, and sorry if I couldn't fit your tune in the mix: was a hard
decision!
H: Finally, are there any forthcomings or anything else in the pipeline that you'd like to put the word out on?
T:
Nothing release-wise at the moment, but I've got a few possibilities of gigs later in the year so keep your eyes peeled. I'm also playing with
Kaiju
, and a few of the producers I mentioned before, on March 9th up here in Sheffield: head down if you're about!
Many thanks to Willum and Sam: enjoy the mix!
Download:
Taiko - Hedmuk Exclusive Mix
Tracklist:
Congi - Rotation (Dub)
BunZer0 & Kamine - Reciprocity (Dub)
Taiko - Grouchy (Dub)
D-Operation Drop - Outer (Dub)
Taiko - Trickets (NoMad)
Gantz & Content - The Attractor (Dub)
Dark Harmonics - Brickroc (Dub)
Taiko - Faction (Dub)
Subreachers - Darka (Dub)
Taiko - Deku (Dub)
Egoless - Whop Riddim (Dub)
Wayfarer & Konvex - Omerta (Dub)
Taiko - Fallacy (feat. Beezy) (Dub)
Disonata - Lost Souls (Riskotheque & Locust Lung AKA Klax Remix) (Dub)
Taiko - Unrest (Dub)
Wayfarer - Fac (Dub)
Taiko - Nuka (Dub)
Kanjira - Pantheon Tusk (Dub)
Taiko - Waylay (Dub)
D-Operation Drop - Temple Run (Dub)
Subreachers & Taiko - Yinz (Dub)
J.Robinson & Gantz - Misread (Soundman Chronicles)
Wayfarer & Taiko - Untitled (Dub)
Kanjira - Ojama Black (Dub)
Konvex - Carrion (Dub)
Piezo & D-Operation Drop - Trench (Dub)
W.