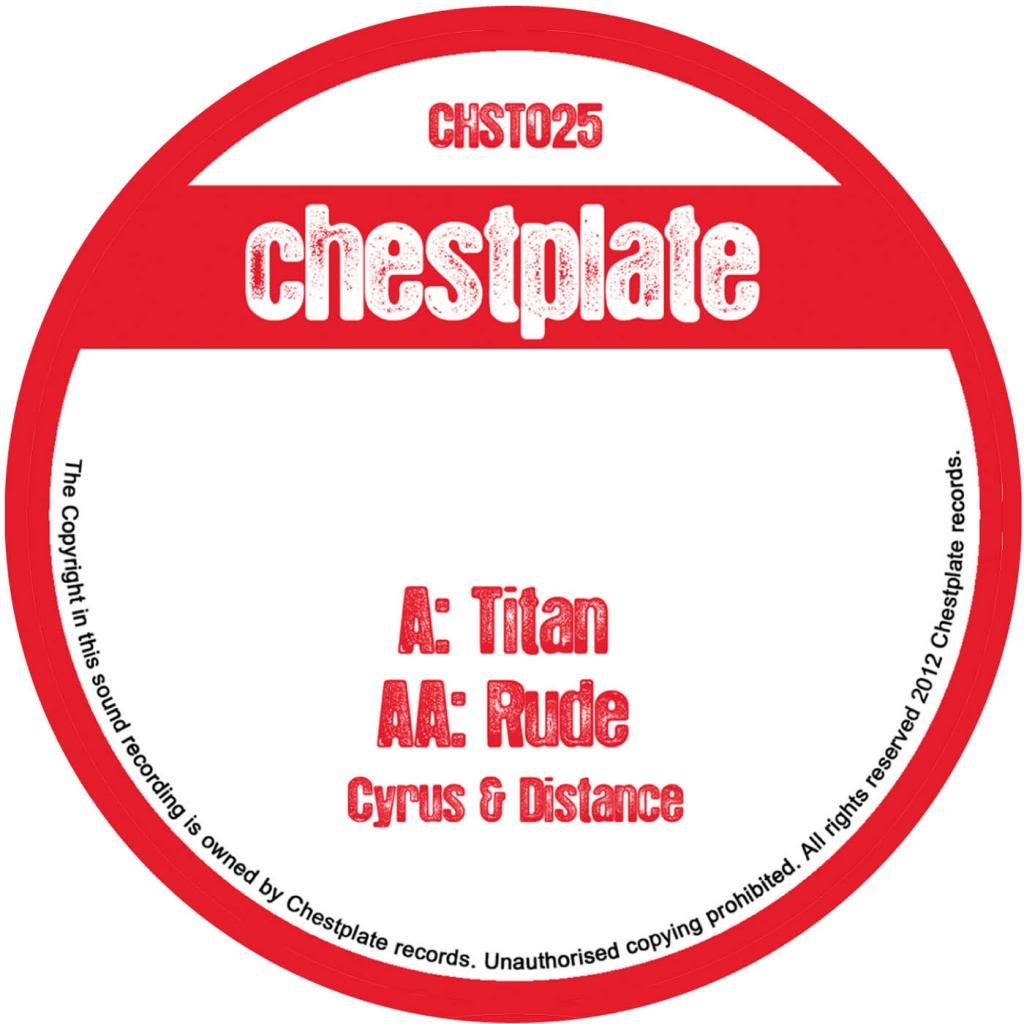 After a strong year for
Chestplate
and its
handful of new signings
it seems fitting that for this, the first release of 2013 and twenty-fifth to date, that founder and head honcho
Distance
should take the newer members of the label's fanbase on a moody jaunt back to where it all began. And who better to aid him in this than scene stalwart, and the man responsible for some of dubstep's moodiest basslines,
Cyrus
.
The release is perfectly balanced: 'Titan' heads up proceedings, harking back to the early Distance material - tunes such as 'V' and 'Victim Support' - that helped establish Chestplate as a bag-on-site label. Lurking behind the guitar-lick synths, though, is the steady nod of Cyrus' hats which hold the tune's pacing, thickset in a rolling sub. 'Rude' features as the AA-side, and if 'Titan' is reminiscent of the sounds that confirmed Distance as an original talent, the sparse, upfront aesthetic on show here is not far (perhaps only one Eastern string sample) away from the seminal material that made up 'From The Shadows'. Drums and bass, and a little atmosphere, working together for a case of pure, almost gleeful sulk.
Cyrus & Distance - Titan / Rude [CHST025] is
set for release on the 11th of February 2013
.
W.