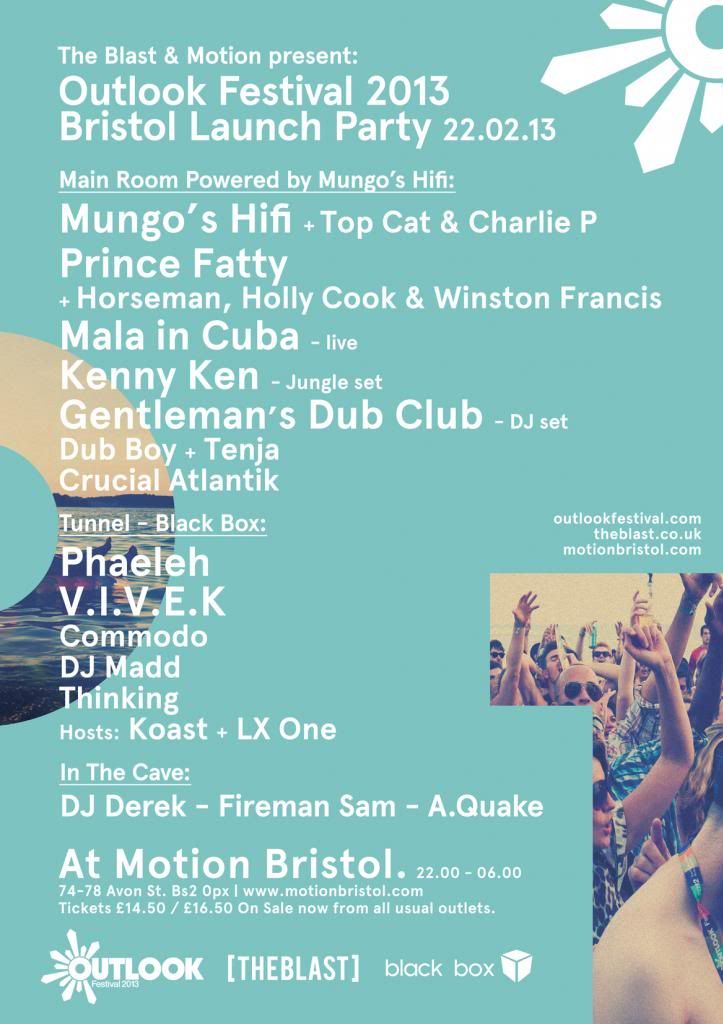 Outlook Festival
is set to be one of the summer's hottest tickets again this year, and as the
lineup and stage-host announcements trickle out
so too do the infamous launch parties get underway. And where better a place to start than in one of dubstep's spiritual homes: Bristol.
With the full Mungo's Hi-Fi Soundsystem getting a workout in Room 1 from a line-up of legends including Prince Fatty, Mala, Kenny Ken (and, of course, the Mungo's boys themselves), and Room 2 being left in the more-than-capable hands of
our friends over at Black Box
- with Phaeleh, V.I.V.E.K, Commodo, DJ Madd and Thinking taking care of proceedings.
To support the event, we've linked up with
Motion
to offer the chance to win a pair of free tickets to the event; and all you have to do to be in with a chance is send your answer to the following simple question to hedmuk@gmail.com, with 'Outlook Motion Competition' as the subject:
From which UK city do Mungo's Hi-Fi originate?
The competition will end at midnight on Thursday 21st of February, at which point a winner will be chosen at random by an independent third party and notified by email, as well as being announced via the Hedmuk
Facebook
and
Twitter
pages.
W.